COVID-19 is making our annual fair gatherings impossible again in 2021.  Many fairs in District 5 have produced smaller, safe events for their traditional visitors to participate in limited fair activities.  Other fairs have come up with creative ways to keep their communities engaged.
Here's a campaign Elmvale Fall Fair recently completed.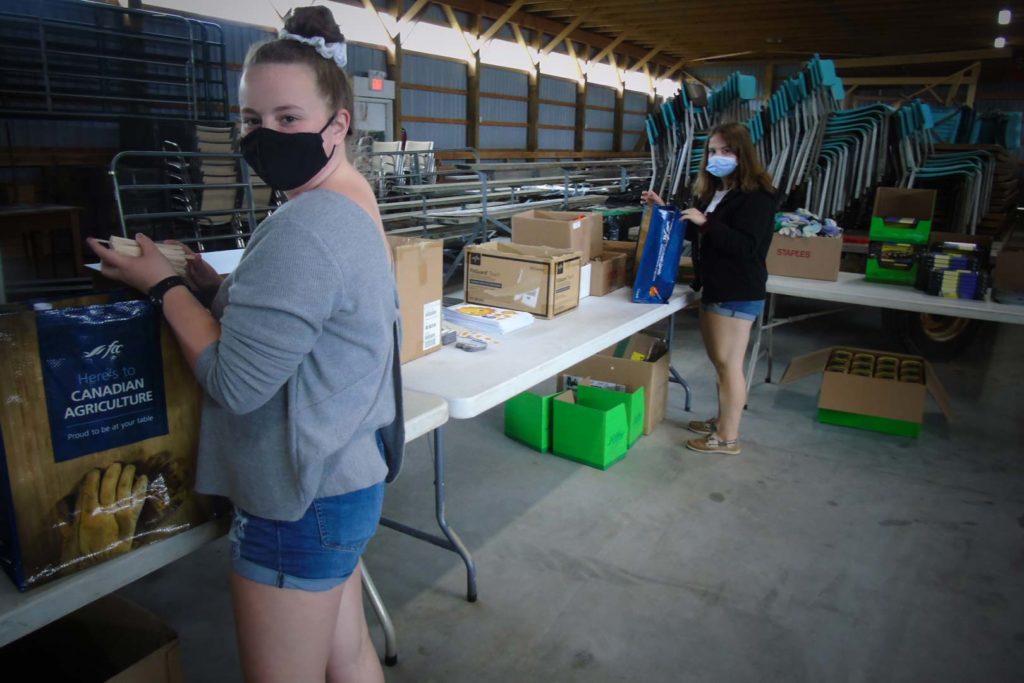 The Flos Agricultural Society ran a successful project on June 12th called A Sample of Springwater. We wanted to bring a little bit of Elmvale Fair food, activities that families could enjoy safely as well as items to promote the wonderful agricultural heritage that we are so fortunate to be part of. Candy Floss, Kettle Corn, honey, crafts, gardening supplies, novelties, recipes and lots more were in this pre-packaged bag. Thanks to our generous sponsors, we were able to offer it for only $20.
The public's interest overwhelmed us and over 150 bags were sold within 48 hours!
Successful buyers safely received their bags by way of a drive-thru curbside pick-up, following current health & safety guidelines.
A HUGE THANK-YOU goes out to our sponsors, for their generosity.
Lalonde Maple Products
Groovy Kettle Corn Co
Sally Simpson
Elmvale Home Building Centre
Farm Credit Canada
Ritchie's Feeds 'n Needs
Township of Springwater & Springwater Library
Tourism Simcoe
Egg Farmers of Ontario
Grain Farmers of Ontario
Simcoe County Dairy Educator, Charlotte Lange
Ontario Beef
Simcoe County Museum